Dates:
10.06.2021
29.- 30.06.2021
A participatory project by Marion Zurbach/UNPLUSH, with the participation of Virginie Janelas, Mickaël Henrotay Delaunay and the students of the secondary school of Nyon-Marens.
"Autobiographie des affects" proposes to teenagers to approach the media, words, objects etc. that surround them as potential artistic material, ready to be unfolded. This practice aims to transform their view of themselves, to become aware of their value, of their richness and to make their artistic intuitions emerge. It allows them to reappropriate their universe by transforming it, and to experiment with its possibilities.
Commissioned by farº fabrique des arts vivants
https://far-nyon.ch/rendez-vous/presentation/autobiographie-des-affects.html
©Julien Gremaud /far°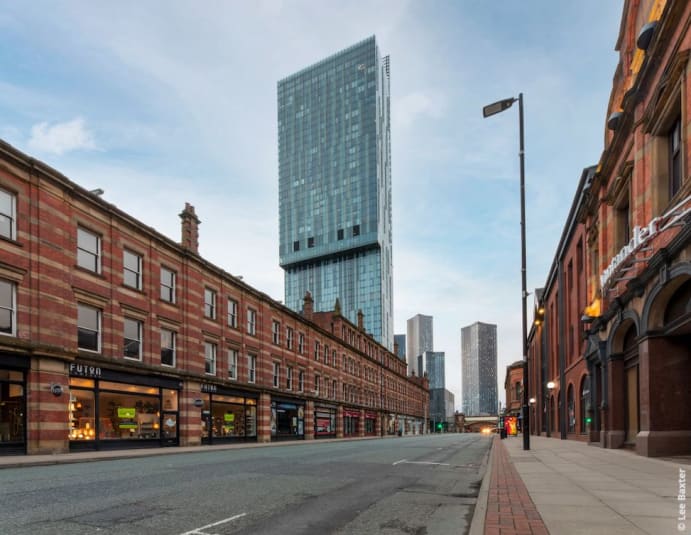 Performance for the opening of the Manchester International Festival Choreography BORIS CHARMATZ
On 1 July 2021 Boris Charmatz will present a new performance for Deansgate with over 150 Greater Manchester residents and 8 professional dancers. Sea Change is a giant human flipbook, activated by an audience walking or running along a chain of moving bodies in a Manchester city centre street.
Marion Zurbach will be dancer-assistant for Boris Charmatz
Thanks to: Prohelvetia
Dates:
22.01.2022
Dampfzentrale Bern
Unplush company
Dancer until the age of thirty, Biche's life changes abruptly when she has a car accident. Body and mind bruised, she decides to become a dog groomer. By the side of these animals, she is able to gradually rebuild her life.
with Géraldine Chollet and Niger
Co-production Dampfzentrale Bern
A project supported by Danse & Dramaturgie (D&D CH), an initiative by Théâtre Sévelin 36 Lausanne, in association with Dampfzentrale Bern, ROXY Birsfelden, Südpol Luzern, Tanzhaus Zürich, TU-Théâtre de l'Usine Genève
Les promises is an artistic collaboration between six teenagers living in the 15th and 16th districts of Marseille, artists, social workers and anthropologists.
The cinematographic work Les promises is written by several hands and thought as a window on the life of these teenagers.
The film will be presented simultaneously in Bern and Marseille on 27.02.2022